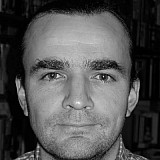 McLaren has been cleared to use the revised nose in the upcoming Austrian GP.
McLaren has confirmed that its revised nose has passed its crash test and will be available for the next race in Austria.
Several teams have been moving towards short noses this year for aerodynamic reasons, but it hasn't always been easy to get them approved, with some teams requiring several attempts to pass the tests.
The team said on Twitter tonight: "News from MTC: We can confirm that the new MP4-30 nose box has passed the FIA crash test and will be available to use from the Austrian GP."
The news means that the team will be able to introduce the full update package that it has been working on for some time, and which insiders believe could represent a useful step forward.