Get alerts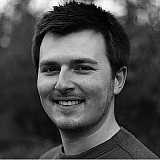 McLaren's Eric Boullier has called for a "rethink" of the current engine rules in Formula 1 following the penalties awarded to the team's drivers for power-unit changes.
Jenson Button and Fernando Alonso will both start from the back of the grid for Sunday's Austrian Grand Prix, having both been handed 25-place grid penalties for changing numerous components on their troublesome Honda power-units and a gearbox change for the latter.
Boullier described the situation as a "sad" one for the sport, adding that rulemakers got it wrong when they drafted the technical regulations surrounding the introduction of the V6 turbo hybrid engines at the start of last season.
"When you go back a year to the introduction of the new engines, when you see the manufacturers struggling after three years and more of development, we should have had, as an F1 community, a rethink of the rules by this stage," he said.
"It was a bit too harsh, a bit too ambitious, to turn up with this technology and be reliable.
"Today we have to respect the rules, but I find it sad for Formula 1 that two world champions in Jenson and Fernando are starting at the back of the grid."
Alonso calls for simpler F1
Echoing Boullier's sentiments, Alonso argued that the current technical regulations are a turn-off to the general public, saying: "The technology is too complex for the people at home.
"They want to see cars racing and overtaking each other, not saving tyres, saving fuel; talking about DRS, [engine development] tokens and penalties.
"The penalties we have tomorrow for example I guess would be very difficult to understand at home."