Subscribe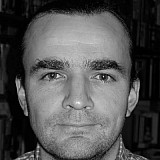 Eric Boullier has conceded that McLaren could face a financial shortfall as it heads into 2016, but the Frenchman says that it's too early to suggest that Honda will have to pump more money into the team.
McLaren is currently in ninth place in the constructors' championship, signifying a significant drop in future earnings from FOM, while the Woking-based team has been without a title sponsor since the departure of Vodafone at the end of the 2013 campaign.
In addition, certain other sponsors are departing, although Boullier says that it's "99.9 per cent" certain that a new name will be announced to bolster McLaren's sponsorship portfolio soon.
"We have not definitely asked Honda about such a scenario, because it's still a little bit early days," he said. 
"As a partner we will have to address this scenario next year.
"As a team as well we are working hard to improve our sponsorship portfolio, and I cannot guarantee you 100 per cent, but 99.9 per cent there will be some announcement soon.
"We are working hard, and we obviously have to find sponsors, and if we are not finishing in the right ranking in the championship, will we lose some direct FOM monies, and we will have to find a way to replace it.
"I'm not saying it's going to be Honda. We have to do it, so there are other mechanisms. But we are going to address this if it happens."