Get alerts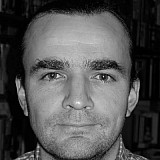 Christian Horner says he cannot guarantee that Red Bull will stay in F1 after company owner Dietrich Mateschitz made his feelings clear.
The Austrian told a the Speedweek website that he was losing interest and motivation in the face of Red Bull's ongoing struggles.
"Dietrich doesn't talk publicly often, but when he does, you have to listen," said Horner.
"He's expressing his opinions and views. He's most definitely frustrated at the moment."
Asked if Red Bull would stay, he said: "I'm not in a position to say that. Dietrich is the chairman, he's the owner, you have to listen to what he says.
"Hopefully it won't come to that. We need to find a solution. It's in F1's interest for Red Bull to be in the sport." 
Horner stressed that Renault's latest upgrade package is crucial to Red Bull's hopes.
"I think with all these things it's never one simple thing. If you look at our deficit to say Mercedes, you could say it's 80 per cent engine, probably 20 per cent chassis.
"The solution is obviously our quickest way to increase performance is more power. Viry are working hard on that on Renault's side, but the frustrating thing with the engine is it takes time.
"We're obviously impatient to get performance on the car.
"We're working with them behind the scenes, and time will tell. I think over the next two weeks they'll have some interesting results for next year and later this year, which are crucial."