Get alerts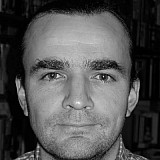 Felipe Massa has expressed doubts about plans to increase downforce levels in Formula 1 as part of a push to towards faster cars in the sport's proposed 2017 regulations.
As well as the re-introduction of refuelling and the adoption of wider tyres, changing the aerodynamic rules was agreed upon at last week's Strategy Group meeting as a way of reducing lap times by as much as five to six seconds.
But Massa has stressed that such a step should be taken with caution, warning that increasing downforce too dramatically could have a detrimental impact on the quality of the racing.
Asked about the Strategy Group's target of quicker lap times, the Williams driver said: "Maybe five to six seconds is a little bit too much.
"For sure we want to go as fast as we can, but we want competition as well. I remember before when we had a lot of downforce, maybe you didn't even see overtaking in the race.
"This is the only doubt that we need to understand; that they still keep the challenge in a good way.
Refuelling a positive
The Brazilian is keen, however, on the revival of refuelling, as well as plans to allow teams to select their own tyre compounds from Pirelli's range from next season.
"I like the idea of refuelling because the race is quicker, the car is quicker," said Massa when asked by Motorsport.com.
"We race with a very heavy car and the race is very technical today. It used to be a lot nicer for the driving point of view.
"Plus for the teams to choose the tyres, we can see a change because of that. The teams that don't have a good car they will choose, and they will risk.
"Maybe it can change [the order] a little bit, especially in qualifying, because the team has quicker tyres for qualifying, and maybe they can go back in the race."