Subscribe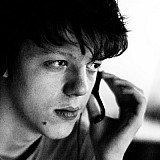 Williams driver Felipe Massa reckons the FIA was incorrect to keep Q2 going for the full 15 minutes and insisted the race should not take place in similar weather conditions.
Massa was ninth quickest in Q2 and will move up to seventh on the grid for the race, with the Ferrari duo of Kimi Raikkonen and Sebastian Vettel incurring penalties.
But the Brazilian, despite handily outqualifying teammate Valtteri Bottas, was not happy with the FIA's call not to red flag the session earlier.
"Q2 was too dangerous," Massa said. "I almost spun many times and it was so easy to crash.
"Definitely they took a bit too much risk."
Massa noted he was also concerned with the fact FP3 had not been stopped early yesterday and cautioned the FIA against using "the same consideration" for the race.
"I was already saying yesterday that I don't understand why they didn't put the red flag out in practice, it was impossible to drive at the end," he said.
"Today, honestly, I hope they are not taking the same consideration in the race, otherwise we can have a big accident."
Button says conditions were "not correct to drive"
A similar sentiment was expressed by McLaren's Jenson Button, who will line up 12th on the grid.
"It was on the limit, definitely," he said. "Low-speed corners, you don't mind aquaplaning, but in a high-speed corner, like Turn 11, it's proper scary.
"It's not the correct conditions to drive, cause you're not in control, at all. It's too wet at the moment, someone will have an almighty shunt [if they run]."
The Briton also suggested that it was too early to judge the progress of the new upgraded Honda engine, being given a competitive debut by teammate Fernando Alonso.
The Spaniard qualified ninth, well up on his teammate, but Button admitted he did not have a great run through Q2, noting that "going backwards at Turn 11" seemed to affect the tread on his tyres.
"Anyway, I'm stood here now and I'm safe, so I'm happy about that," he concluded.