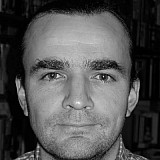 Felipe Massa believes he is performing as strongly as he was during the 2008 Formula 1 season, when he came within a whisker of denying Lewis Hamilton the world title.
Williams head of performance Rob Smedley paid Massa a big compliment in China last week when he said that the Brazilian was driving better than ever in 2015.
Massa was a little reticent when asked if he thought that was true.
"What I can say is I'm pretty happy with the way we're working with the team, with my engineer, with everybody," the Williams driver said in Bahrain on Thursday.
"If you go back to last year the first half of the season I was unlucky and so many things were happening in a different way, and not a consistent way. But the second part was very good.
"How I did the last four races of the season and how I did these three races is no different, it's in a similar way.
"I think the consistency with how I finished the season until now I can bring everything I can to the car and use the car in the best way I can, with very good laps in the qualifying but also a good way of managing the tyres and using the car in the race."
Feeling good
However, Massa did then agree he was driving at least as well as in 2008, when he fought for the title until the last corner of the last race.
"I think so. The only thing you cannot say is that we are fighting for the championship in 2008, and now not!
"For sure we had maybe the top car in 2008, and now we are maybe the third team in the championship, but I feel really good, I feel that I am driving really well, and can use the car in the best way I believe I can.
"It's nice to have that feeling, it gives you extra confidence, the team are working for you, to understand everything you say, to take everything you say, to try to develop everything you say but also what they believe is correct together, and I think really that's fantastic. A driver cannot do everything alone.
"You need to have the whole group working for the best of the driver, and I think that really counts a lot for me. Also many of you wrote my accident changed completely my driving, and maybe it's not correct..."
Asked about his sometimes disappointing form in his later years at Ferrari, he said: "I had some reasons, but I don't want to put the reasons on the table. But I have some reasons for not being so strong in the last seasons with Ferrari.
"The past is the past, we work for the present, which is better."