Subscribe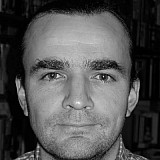 Felipe Massa described his qualifying lap for the Chinese Grand Prix as "amazing" after securing a position on the second row of the grid.
Massa will start from fourth on the grid after the Brazilian outqualified both Williams teammate Valtteri Bottas and the Ferrari of Kimi Raikkonen.
Massa was pleased with the way the session went, and is adamant that Williams can still take on Ferrari.
"I'm very happy. The lap was really an amazing lap, I managed to take the best out of the car at the right time, so it was really a good lap," said Massa.
"I'm happy for the performance today.
"We showed that we are still in the fight, we showed that even if Ferrari are very competitive – and they will be tomorrow anyway – we are there, and we will try everything tomorrow to achieve the maximum points our car can achieve.
"I think it will be tricky for everybody. We saw many, many cars and a small difference between them, not the first two, but the others, yes. So the race will be tight, but let's try everything we can."
Massa said that the last race at Sepang was compromised by qualifying.
"In Malaysia the qualifying was in the wet, and we were struggling massively. For sure we could have been better in the qualifying, maybe in the race we achieved the best.
"The most important thing is to achieve the best we can for the team, that's all we need to fight for tomorrow as well."