Get alerts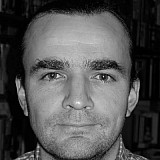 Felipe Massa admits that his final Brazilian GP weekend has already been an emotional one as friends and family wish him well.
Sponsor Martini has also swapped its name for a "Massa" logo on the engine cover as part of the team's tribute to its departing driver.
Massa's weekend started positively when he finished FP2 in fourth place behind Williams teammate Valtteri Bottas on Friday, although he was a more representative ninth in FP3 this morning.
"For sure my heart is a little bit quicker this weekend," he said. "For the pleasure of the people, the pleasure of the team, the pleasure of so many people that I have been working with in the past around this paddock in the past.
"It really is a great feeling, and I will try everything I can this weekend.
"It is already quite special today, yesterday, so many surprises in the car, so for the first time my team and my sponsor changed the car and put my name on top of that, it's so great for me, so special.
"I hope we have a very good day Saturday and Sunday so it gets even more special for me."
Asked if he was also feeling sad about leaving F1, he said: "A little bit, yes. I'm happy with my decision anyway, I think it's the right time, it's a good time, and things are going definitely in the right way."
However, he also conceded that he's not expecting miracles on track.
"We have the same car as the last race, so it will not be a very easy weekend."