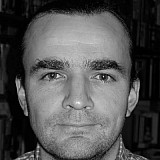 Felipe Massa almost stole the show in Abu Dhabi.
Felipe Massa ended his 2014 season on a high by adding a second place in Abu Dhabi to the emotional thirds he earned in Italy and Brazil.
On option tyres Massa had a chance to hunt down leader Lewis Hamilton in the closing laps, but in the end he ran out of grip, and finished 2.5 behind.
We're there to fight for the victory and I think that's what makes me proud and makes me even more motivated to carry on and to push hard every day.

Massa on season with Williams
"When it was 10 laps to go, I was a little bit more than a second quicker per lap. I said 'if these tyres stay like that then I can win the race.' But definitely the tyres were degrading a little bit, especially that I was on the option. In the last four laps I didn't have enough gap any more compared to him to catch like I was catching before. But I think it was a fantastic job for the team."
An emotional day and a successful season
"I think today was an emotional day, to see what we achieve during the whole season, the whole championship. Not just me but also the team. It's fantastic to be part of it. It's fantastic to be inside a big evolution inside a team. Definitely we lost so much points this year.
"It would have been completely the end of the championship if I had the normal season, the normal first half of the season that I expected but I think today it was so nice to see that we are there, we can win the race, we can fight for victory, we can fight hopefully for championships but it shows we are there, shows that we didn't forget how to win.
"I think, for me, that's what counts at the end. Such a difficult time for so long, you know, and we're still there. When we had the opportunity, we're there to fight for the victory and I think that's what makes me proud and makes me happy and makes me even more motivated to carry on and to push hard every day."