Subscribe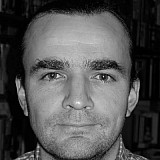 Felipe Massa struggled to hide his frustration after Williams chose the wrong strategy for the Bahrain Grand Prix, a race that saw the Brazilian slip from second on the opening lap to eighth at the finish.
Massa, who ran the new front wing and shorter nose from Saturday morning onwards, focussed on the medium tyres, and made only two stops.
"I was so happy after corner one, that I went from seventh to second," said Massa. "And I'm so disappointed that I finished eighth in the race.
"Definitely our strategy didn't work, to go for two stops compared to all of the other teams.
"I'm disappointed, it was a race where we were supposed to score more points, it was a race to learn a little bit more about the front wing. I think we couldn't do any of them, so we scored little points.
"I think the race pace on the medium tyres was really disappointing compared to the race pace from the other cars. The first stint was OK, the supersoft feeling, but after not."
Massa denied that a lack of soft tyres had forced the team to focus on mediums.
"Actually we had brand new tyres, we'd just used them for an installation lap, we didn't use them so much, to be honest. It was just the strategy didn't work properly."
Asked if the new wing will be used in China he said: "I hope so, I hope all the numbers can be important for the engineers, can be important to choose the right package for the next race, and I hope we can understand better and be strong in the next race, and also do a better strategy as well."