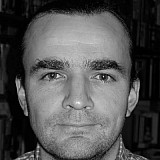 Against all odds, struggling team are aiming to race in the Australian Grand Prix
The team formerly known as Marussia have taken the first steps towards being on the Formula One grid in 2015, and they are set to come out of administration later this month.
It is understood that confirmation that the team will receive their payment for finishing ninth in the world championship last year has been the key factor in the rescue deal.
The FIA's World Motor Sport Council is set to confirm that the team can use its 2014 chassis, after the ruling body said last year that it would allow both Marussia and Caterham to do so, despite rule changes.
Marussia administrators FRP Advisory said in a statement on Wednesday the team would exit administration via Company Voluntary Arrangement.
Geoff Rowley of administrators FRP Advisory said: "It is envisaged that, prior to the commencement of the first race of the 2015 season, investment into the business will be made upon the Company exiting from administration via a Company Voluntary Arrangement ("CVA"), which is planned for 19 February 2015.
"A CVA is a restructuring process agreed with the Company's creditors which allows for a turnaround of the business and the creation of a longer term viable solution for the team."
Rowley added: "Since the appointment of administrators negotiations have taken place with a number of parties to try and secure a long term solution for the team.
"We can confirm that negotiations continue towards a longer term viable solution for the business and participation of a team in the 2015 season.
"Given the confidential nature of the negotiations underway we are unable to provide further details.
"The joint administrators would like on behalf of Marussia F1 Team to thank all involved with the team for their support during this process."
The Banbury factory, which was not actually owned by the team, has been acquired by Haas, so Marussia is likely to use its original base.