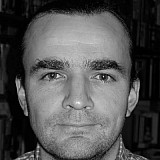 Some equipment and even crew members are on the ground, but the cars won't be.
Marussia's last minute attempt to get to the Abu Dhabi GP appears to have failed due to the inevitable financial issues.
Sources in the Abu Dhabi paddock said that the freight would be coming today, and Williams and Caterham were told by FOM to remove equipment that they had stored in the neighbouring garage earmarked for Marussia.
In addition the Ferrari power unit guys assigned to the team were wearing their Marussia shirts today.
Max Chilton and a Marussia team member tweeted about the failure.
Max Chilton had been linked to the Caterham seat until it became apparent that Marussia was trying to make the trip. It remains to be seen whether he still has a chance of driving the green car. Will Stevens was in the team's garage today, but he will require superlicense approval.