Get alerts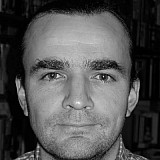 Rescued team finally confirms Stephen Fitzpatrick as new investor and Justin King as chairman.
Manor Marussia F1 has confirmed that it intends to be at the Australian GP – and has formally named its new "principal investor" as Stephen Fitzpatrick.
The team's cars are yet to pass the mandatory FIA crash tests. 
Fitzpatrick is the CEO and founder of UK company Ovo Energy. A longtime racing fan, he was a guest of Williams in Monaco last year, and considered an involvement with Formula E – a logical fit with his core business – before deciding to focus on F1.
He also took a look at Caterham when the team was still a going concern last year. He is rumoured to have had around £40million to spend.
Former Sainsbury's boss Justin King, father of GP2 racer Jordan will be the interim chairman, while Graeme Lowdon is president and sporting director. John Booth remains team principal.
A Manor statement noted: "The team has been preparing the cars with which it will begin the 2015 season and which comply fully with the 2015 regulations. Later in the season it will introduce a new 2015 specification car as per the designs initiated last year."
"We've all worked incredibly hard to get the car ready for Melbourne and the season ahead," said Fitzpatrick. "Our fans have given the team amazing support for many years and we want to restore Manor to the very best of racing in the future. I have a lifelong passion for Formula One and can't wait for the season ahead, with Manor and the team."
Lowdon said: "I want to thank all of the teams, the FIA, Formula One Management, our suppliers and staff and of course all of the fans for the support we've received over the past six months. It has been a challenging period for all of us but we've come through it and now we just want to go racing again.
"With formidable new business leadership in Stephen Fitzpatrick and the board presence of Justin King we are now in a great place ahead of the new season. This is a fantastic and very rewarding moment for all those involved with the team."
"I know from the years I spent at Sainsbury's that with the right people, the right values, and sheer hard work, you can turn any business around," said King. "In Graeme and team principal John Booth we have all three and I'm fully confident that we can help Manor be competitive at the highest level of racing."