Get alerts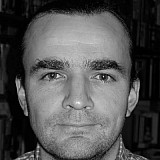 Manor has appeared on an updated 2015 F1 entry list issued by the FIA today, confirming that the team is still planning to race in the Australian GP.
The entry comes from Manor Grand Prix Racing Limited, which has always been the name of the company behind the team, while the team itself is Manor Marussia F1 Team, as its last press release suggested.
The Marussia name has been retained as that is still officially the name of the chassis, and the chassis name has to be incorporated into that of the team.
The entry notes that Will Stevens needs a superlicence – which should be a formality given that he competed in the Abu Dhabi GP last year – and adds that the car must be fully compliant with 2015 regulations.
No second driver is listed as yet.
| | | |
| --- | --- | --- |
| Driver | Company name | Team name |
| Lewis Hamilton | Mercedes-Benz Grand Prix Limited | Mercedes AMG Petronas F1 Team |
| Nico Rosberg | Mercedes-Benz Grand Prix Limited | Mercedes AMG Petronas F1 Team |
| Daniel Ricciardo  | Red Bull Racing Limited | Infiniti Red Bull Racing |
| Daniil Kvyat | Red Bull Racing Limited | Infiniti Red Bull Racing |
| Felipe Massa | Williams GP Engineering Limited | Williams Martini Racing |
| Valtteri Bottas | Williams GP Engineering Limited | Williams Martini Racing |
| Sebastien Vettel | Ferrari Spa | Scuderia Ferrari |
| Kimi Raikkonen | Ferrari Spa  | Scuderia Ferrari |
| Fernando Alonso | Mclaren Racing Limited | McLaren Honda |
| Jenson Button | Mclaren Racing Limited | McLaren Honda |
| Nicolas Hulkenberg | Force India F1 Team Limited | Sahara Force India F1 Team |
| Sergio Perez | Force India F1 Team Limited | Sahara Force India F1 Team |
| Max Verstappen | Scuderia Toro Rosso Spa | Scuderia Toro Rosso |
| Carlos Sainz Jr  | Scuderia Toro Rosso Spa | Scuderia Toro Rosso |
| Romain Grosjean | Lotus F1 Team Limited | Lotus F1 Team |
| Pastor Maldonado | Lotus F1 Team Limited | Lotus F1 Team |
| Marcus Ericsson | Sauber Motorsport Ag | Sauber F1 Team |
| Felipe Nasr | Sauber Motorsport Ag | Sauber F1 Team |
| Williams Stevens (1) | Manor Grand Prix Racing Ltd | Manor Marussia F1 Team (2) |
| TBA | Manor Grand Prix Racing Ltd | Manor Marussia F1 Team (2) |
1. Subject to the holding of a Super Licence
2. Full compliance with the 2015 Technical Regulations required