Subscribe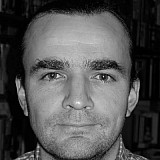 Manor and the FIA are not on the best of terms right now.
The FIA's investigation into Manor Marussia's failure to participate in qualifying could have serious ramifications.
There is a question as to the definition of participation. One view is that by turning up, passing scrutineering with legal cars and having two eligible drivers present the team has fulfilled its obligations.
The other is that in order to so the team would have to send at least one car out of the garage under its own power at some point in the weekend.
The stewards will in effect have to decide what participation is and thus set a precedent.
If they deem that the team has not participated then there is a major issue to be addressed.
It's often been assumed that teams can miss three races a year, but in fact that number applies to the contract with Ecclestone. The team missed the US, Brazilian and Abu Dhabi races at the end of last year, so this is the fourth in a row.
It's understood that Bernie Ecclestone is not happy with the fact that Manor did not take to the track after presumably committing to participating in all the races as part of the process that led to the team getting a place on the entry list. That also led to the team getting a $10m payment as the first stage of its prize fund, and Bernie may now feel that the team has not kept up its side of the bargain.
It's worth noting that Ecclestone told The Independent this week: "They can miss three races per contract so they would be history if they miss any more..."