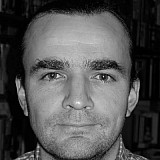 Manor's announcement that it intends to be at the Australian GP has given supporters of the team some encouragement, but there's still a long way to go before it becomes a reality.
The team has yet to officially confirm the identity of its new investors, although the key player is Ovo Energy boss Stephen Fitzpatrick.
He has been considering an F1 involvement late last season – he even looked at Caterham at one stage – and is believed to have what is in F1 terms a relatively modest £40m to spend.
It is not yet clear if Manor will receive its prize money income from FOM, a sum that is clearly crucial to the team's plans.
Meanwhile there are some major bills to address, not least that of powertrain supplier Ferrari. Maurizio Arrivabene said last week that the Italian company had agreed to supply 2014 power units to Manor, but added that the deal was not yet in writing.
Significantly the outstanding debt from last year has been passed to Marussia Motors boss Andrei Cheglakov, who is believed to have offered a guarantee to Ferrari when things became tight for the team in 2014.
Ferrari apparently expects the Russian, who spent £180m on his involvement with the Marussia team, to take care of it. In other words the debt is not regarded as the responsibility of the current Manor team.
However, that does not make the re-born team's task any less daunting.
Sources indicate that for this season the price for the 2014 units equates to €1m per race for the first 10 races, and that Ferrari would then prefer to supply the 2015 version in the latter half of the season – presumably because stocks of 2014 equipment will have been depleted by that stage.
This could create an extra challenge for Manor, as the current car would have to be adapted mid-season for the revised packaging.
Not surprisingly, the Maranello manufacturer wants to have some guarantees before it commits to a new supply arrangement – and clearly the powertrains will represent a significant expense that Manor has to address in the coming weeks, in addition to all the other logistical hurdles that have to be jumped.