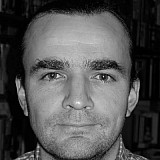 Manor Racing appears to be Esteban Gutierrez's last chance to find a place on the 2017 F1 grid as other teams finalise their line-ups.
Assuming that Marcus Ericsson and Felipe Nasr are confirmed soon at Sauber, Gutierrez will be the last driver on the 2016 grid without a drive for next year, and Manor will have the last available seat, with Pascal Wehrlein set to stay on for a second season.
Although Haas has yet to confirm Kevin Magnussen for the 2017 Formula 1 season – and thus officially notify Gutierrez that he is not staying – his management has been actively pursuing other options for some time.
It is understood that there was contact with Manor over the Mexican GP weekend.
One of the complications is that that Gutierrez's main backer Telmex is involved with Ferrari and thus Haas in large part because of his presence.
It remains to be seen whether the telecommunications giant would be willing to add Manor to a roster that also includes Force India, or if it is in a position to redirect the Ferrari/Haas funding.
However, sources suggest that Gutierrez also some non-Telmex support from his home country.
Gutierrez says he won't comment much about his future until the Haas decision is definite.
"I think it's very clear that the decision will be made very soon," he said today. "My future is on the team's hands. At the moment there's a lot of talks up and down.
"It's the way it is. They've taken a bit long to take the decision, and hopefully it comes out positively. I'm going to keep pushing and fighting until in the end.
"I think on Monday will be the right time to think about it. Right now it's important to focus on the weekend. Obviously through the weekend there's going to be a lot of talks. That's how it is, and I'll accept the situation, and move forwards."
Asked if he was concerned about not having a seat, he said: "Yes and no. Whatever the outcome is, nothing will change as a person, nobody's dying.
"That's the most important thing. Let's see what the outcome is going to be. Hopefully it's going to be positive. And let's keep going forwards, that's life."
Gutierrez said he hadn't thought about whether it would be even more difficult to return in 2018 if he doesn't race next year.
"To be honest I'm not thinking about that at the moment. I just want to focus on the moment, enjoy as much as possible, and then see, after the reality [of] whatever will be, then I have to think about it.
"As the decision is pretty late I just have to wait for the yes or the no, that's the situation as it is."