Get alerts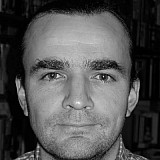 The re-branded Manor Racing team's chassis is to be called MRT - an abbreviation for 'Manor Racing Team - sources have confirmed.
The team's 2016 car, which recently passed its final crash test, will thus be run as an MRT-Mercedes.
The change comes after the Marussia chassis moniker, which had been used until last year, was dropped completely in the wake of the change of team ownership.
Following agreement from other teams, the Banbury-based team confirmed on Tuesday that it would be known as Manor Racing.
Bernie Ecclestone is keen on initials for teams that do not have a strong heritage, and in the past persuaded the Hispania Racing Team to run as HRT, and Midland to run as MF1 Racing.
At one stage there was a possibility that Caterham would morph into CF1, prior to the team's closure.
Such generic names also make it easier for others to take them over, and add their own names to the mix.