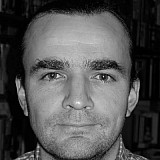 Manor F1 team owner Stephen Fitzpatrick says he has agreed terms with a new investor, but declined to give any more details about the deal.
It's been apparent for some months that Fitzpatrick has been looking for new funding.
"I can't talk too much about the specifics but we have been in discussions with several investors, well, for the last six months let's say," he said.
"One of the things I was quite clear on, right from the start, was that I accepted that in the current F1, money equals performance. So anything that was going to bring more funding to the team and help the team develop and progress I was very open [to] - and if that meant bringing another investor, even a majority investor, that was something I was happy to do.
"We have agreed terms with an investor at the moment and we are still working through that and I can't really talk more about the specifics."
Fitzpatrick acknowledged that losing 10th place in the world championship to Sauber in Brazil had had an impact on the new deal, but said the result wouldn't derail it.
"Not a deal-breaker. And, most importantly, we're not finished yet. We're looking good today, at least, on Friday, so we've still got one race left.
"It doesn't help financially, but the terms of our agreement have been… re-finalised, let's say. It was clear that in 10th place with one point on the board, two races left, that there are lots of scenarios and you plan for those in advance.
"So, from my point of view it's disappointing but it's not unexpected – or at least not a surprise."