Get alerts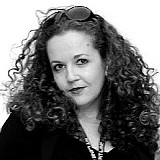 Motorsport.com's Kate Walker looks at the way McLaren is dealing with high expectations with low certainty ahead of 2015.
It should come as no surprise that McLaren have elected to kick off 2015 by managing expectations.
At the 2014 car launch, Ron Dennis promised the attendant media that his team would win races - plural - that year, but by the end of the season McLaren had managed but two podium finishes, peaking early in Melbourne.
It was a bold statement to make in the approach to a season that would see a massive regulatory overhaul, when no one knew just how the switch from engines to power units would play out. McLaren face similarly unchartered waters this year, reuniting with Honda to revive a classic partnership remembered for its countless successes. Expectations must be managed, as combining the introduction of new technology with the introduction of a new (if revived) partnership makes for two learning curves to manage simultaneously.
"Although our renewed alliance began again many months ago, the launch of the McLaren-Honda MP4-30 marks the start of a lengthy journey," Dennis said at the car's unveiling. "We've come a long way already and, although there's a lot of work to do before we can expect to repeat the level of success we enjoyed together 25-or-so years ago, it's already clear that there's enormous synergy and potential in our partnership, and I'm positive that, together, we'll get to where we want to be: winning grand prix and eventually world championships as McLaren-Honda."
While Honda have had the advantage of using 2014 as a benchmark while developing their power unit, the Japanese manufacturer is expected to suffer many of the same difficulties in Jerez that the Ferrari, Mercedes, and Renault units did this time last year.
Less that successful first test
The first running of the Honda power unit at the post-season test in Abu Dhabi last November was far from a roaring success. As had happened with Red Bull in Spain and Bahrain in February, the Honda-powered McLaren managed a scant handful of laps over the course of the three-day test, and brought out red flags by stopping on track when it did leave the garage.
But that early chance of running should still stand the new McLaren-Honda alliance in good stead, with lessons learned despite the lack of miles logged. At the launch, the team presented a united face when talking of the year to come, with chief operating officer Jonathan Neale and returning driver Fernando Alonso both pointing to the challenges to come.
"In terms of 2015 our ambitions are that we continue the momentum in chassis development that we showed in 2014 - we still have some way to go to get back to the front of the grid there," Neale said. "Certainly we need to stabilize the very complex technology we have developed with Honda in the first half of the season and once we have got the platform running and reliable we can start to look at where we are at compared to the rest of the grid and accelerate at that point.
Huge ambitions
"Both McLaren and Honda have huge ambitions for their Formula One program," Neale continued. "Honda haven't returned with anything other than ambitions to be at the front and win races and championships - that's why we make such good partners. But we have to be realistic about the process of getting to that. Honda have had half the amount of time to develop this engine that the other engine manufacturers have had and we McLaren racing are on a recovery of our on-track performance as well. Our first priority is to get this ambitious technical program stabilized and then to push on into the season and push for race wins." 
Alonso was equally upfront. "Of course, we're prepared for a steep learning curve, but it's clear to see that inside McLaren-Honda there's total commitment, and a real change in feeling, as we start this new partnership. ... We understand the effort and teamwork required to take McLaren-Honda back to where it should be, at the front of the grid, and all our energy as a team is focused on that goal.
"Our first target will be to learn the maximum from the car at the pre-season tests, understand the package, and extract as much performance as possible," he continued. "That won't be easy or trouble-free, but we're ready for that. Why? Because our key focus will be on development. Historically, McLaren has already been characterized by its ability to bring updates to the car quickly, and develop a strong package."