Get alerts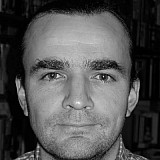 Force India chief Vijay Mallya believes that Sergio Perez's solid points finish in Monaco can be built upon, as its car appears to suit Pirelli's revised supersoft compound.
Force India is waiting for an updated car to help the team raise its game from Silverstone onwards, and says that supersoft tyres – which are harder in 2015 and were used for the first time in Monaco – could provide a boost in the two races before then.
"The car goes pretty well on supersofts, and there are a couple more supersoft races to come, so we are optimistic," he told Motorsport.com.
"Our real 2015 challenger, what I refer to as the B-spec car, will debut in Silverstone. We're hoping to have much improved performance.
"I've never seen my engineers more excited, but until we've seen it on the track I can't comment further."
Upsurge in form
Following a poor weekend in Spain, Force India received a boost in Monaco when Perez finished seventh. The result was enough to move the team from eighth to sixth in the constructors' championship, ahead of Lotus and Toro Rosso.
"I think there wasn't really any opportunity to do anything better," Perez told Motorsport.com. "At the end with Kimi he was having big degradation, but still he was very quick, so I had no chance. It was a very good effort by the whole team.
"We maximised the opportunities that were offered to us. We knew it was important to score points here, because who knows when that opportunity is going to come back. We knew that many things could happen in Monaco, so we knew we had a good chance."
Mallya annoyed with Alonso
Meanwhile, Mallya was disappointed that a nudge from McLaren's Fernando Alonso ruined Nico Hulkenberg's race on the opening lap.
"It's always nice to be in the points," he said. "Too bad we couldn't get Nico into the points as well.
"After the incident with Alonso early in the race he dropped back but we had a creditable performance to bring him home in 11th."