Subscribe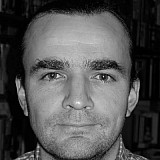 Pastor Maldonado says that Lotus is not far off the pace of rival Williams, and he is hopeful of a strong showing in the Monaco Grand Prix.
Maldonado has yet to make the points in 2015, while teammate Romain Grosjean has scored in each of the last three races.
He is officially last in the world championship behind the two Manor drivers.
"The car is not bad. It's not the best, or the second best, but I think we are not that far from Williams," he told Motorsport.com.
"They are still a little bit ahead of us, especially in qualifying. In the races we are coming very close.
"In some stints we are a bit quicker, not a lot, maybe one tenth. I think they have more degradation than us, so at the beginning of the stint they are quicker, at the end of the stint we are quicker.
"We are quite close to them, but we need to get closer."
The Venezuelan says he is hoping to make Q3 in Monaco, a track where he has shown well in the past.
"Monaco is very particular. We know we are going to be on the super-softs, but they are not very super-soft.
"We've been struggling in the past to put temperature in the tyres. Qualy is very important there, it's not only one lap, but it's difficult to say. I hope to get 100 per cent from the car, and be in the top 10. That would be awesome."
Maldonado's Spanish GP was spoiled by wing damage after contact with Grosjean, but not before he had caught the eye with some good passing moves.
"I was just trying to get the best from the car. It's possible to do it, but it's never easy. I was driving quite well in the last sector, just trying to get close. That was the key."
Barcelona's Sector 3 is seen as a useful test for Monaco: "The traction was quite good, maybe not the total speed in the corner because of the downforce compared to the top teams, but the traction was really good."