Subscribe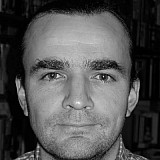 Pastor Maldonado's manager Nicolas Todt says that the Venezuelan hopes to return to F1 next season, while his plans for this year remain fluid.
Maldonado announced via Twitter yesterday that he would not be on the grid in 2016.
He will be replaced by Kevin Magnussen alongside Jolyon Palmer at Renault.
While clearly there were issues with the PDVSA sponsorship, Todt now has a year in which to work on a return and possibly find alternative funding.
He also hinted that the exit from Renault was agreed in an amicable manner, and thus there will be no legal controversy to follow.
"We haven't given up on F1 and we will be working to find a way back hopefully next year," Todt told Motorsport.com.
"As for this season, it is too early to say what he will be doing."
Asked if the exit from Lotus might lead to any legal action, Todt said: "I can only say that it ended in a friendly way."