Get alerts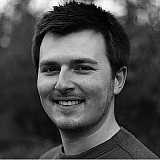 Kevin Magnussen insists he is not worried about McLaren junior Stoffel Vandoorne's impressive form in GP2 as he strives to get back into a race seat with the Woking-based team.
Magnussen is fulfilling the role of McLaren test and reserve driver in 2015, having been replaced by Fernando Alonso in the squad's race line-up after an up-and-down rookie campaign.
The Dane has made no secret of his desire to find a way back into a full-time race seat with McLaren, but the pace showcased by Vandoorne, who has all won all three GP2 feature races so far this year, has led to speculation that the Belgian could beat Magnussen to any potential vacancy.
When asked whether Vandoorne's results were a cause for concern in a McLaren teleconference by Motorsport.com, Magnussen replied: "Stoffel is doing a good job – he deserves to be in F1. There's something wrong if he doesn't.
"But everyone is a threat when it comes to getting a race seat; I can't just focus on him. What can I do about it? I can't beat him on track.
"I've had one good year in F1, I've been on the podium, and the team knows what I can do. I trust them to take care of my career."
Year off the right call
Magnussen also admitted that he has a desire to get back to racing to keep himself sharp, but that his career could afford a one-year hiatus given the circumstances.
"It's not really possible to race elsewhere this year, and the right thing is to stay a part of McLaren," he added.
"Yes I have itchy feet, and I want to race, but I'm still young – I'm only 22 – so I can afford one year out of racing.
"Besides, being a reserve driver allows me to learn things that I wouldn't while racing and get a different perspective."
Asked by Motorsport.com if he had given any thought to racing in other disciplines, Magnussen simply responded: "I'm not really thinking about anywhere else.
"F1 is still where I want to be, and I am still dedicated to McLaren."