Subscribe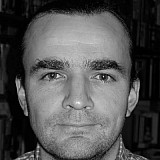 Kevin Magnussen will have to start the Bahrain GP from the pitlane after failing to stop at a red light for a weight check during FP2.
Such an occurrence, a breach of Article 29.1 of the sporting regulations, is always taken very seriously by the FIA.
Magnussen was following Red Bull's Daniil Kvyat into the pitlane when the light came on, and apparently there was some confusion over who it was intended for - with the Russian stopping when he was not supposed to.
However, the FIA did not accept that as a good enough reason for Magnussen to escape sanction.
The stewards stated: "The driver failed to stop for weighing during P2 when signalled to do so by the red traffic light, the car was not returned to the FIA garage and work was undertaken.
"In accordance with Article 29.1 iv) of the FIA Formula One Sporting Regulations the driver is required to start from the pit lane."