Get alerts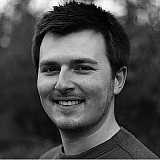 Kevin Magnussen feels his Renault Formula 1 team is currently on course to be "just outside" the points at the first race of the season in Melbourne this month.
The Dane completed another solid day of testing for the French works team at Barcelona on Tuesday, logging 119 laps before running out of fuel and stopping out on circuit in the dying stages.
With only one day left in the car before heading to Melbourne, Magnussen says a clearer idea of where Renault stands in the competitive pecking order is beginning to emerge.
"I think we're just around the points, maybe just outside, on a good day," he told media at the end of the day. "If we can get points in Melbourne, that's a good weekend.
"We're running different tyres [to our rivals]. If you look at the field today, many people were on mediums, some were on softs, so it's difficult to say.
"But it looks quite close around the midfield, hopefully it will be close so we can make a difference."
Ready for Melbourne
Asked what the RS16 was still missing, Magnussen added: "The same as any F1 car – downforce and power. The more of that you have, the faster you go, so that's always what you look for.
"We can fine-tune what we have, and there's room for improvement, but we've come on a long way the three days I've been in the car.
"I feel ready for Melbourne – you can never feel 100 percent ready, but I'd be happy to go there now."
Magnussen said there would be no major upgrades on the RS16 for Melbourne, but mentioned that there is a new front wing in the pipeline.
"We have a new front wing to try out, hopefully at the end of the week with Jolyon [Palmer]," he said. "So we'll see how that works. But [besides that] nothing too big for the first race."