Get alerts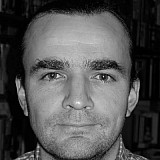 Haas newcomer Kevin Magnussen says the American outfit's Dallara-supplied chassis compares well to those he used in previous years at McLaren and Renault.
Magnussen drove the McLaren MP4-29 in his debut Formula 1 campaign in 2014, and was behind the wheel of a Renault RS16 last year.
Now at Haas, the Dane said that he has been impressed by the team's chassis and parts supplier Dallara - which had come in for some criticism for a high number of mechanical failures last year.
"Dallara is doing a very good job," Magnussen said. "I'm really, really impressed with them as well. I hear they've stepped up their game.
"I wasn't here last year, so I can't say really how they did then, but the job they've done this year with the quality of the components and the car and the chassis is very nice.
"It's completely up to any of my previous experiences. So, very happy."
Team boss Gunther Steiner said the Danish driver has been a good fit for the American team.
"He's fitting in well. He's enjoying himself, we're making progress and he's very analytical about it. He enjoys being with us," he said.
Magnussen was 12th fastest in the first week of 2017 F1 testing with his new team, one place behind teammate Romain Grosjean, and then 15th in week two, one place ahead.
Although Steiner has hailed the step forward made by Ferrari with its 2017 engine, he admits it has been impossible to know where his team stands in the pecking order after testing.
"It's too early to jump to conclusions. It's so tight that until we go to Australia and go into qualifying, we will not know," Steiner added. "That's my feeling at the moment.
"Three or four teams have very similar speed like ours, but as we all know [in testing], time of day when you run, the fuel load, the tyres – to come to conclusions would be completely wrong.
"We wait until Australia for that surprise."