Get alerts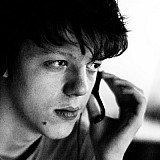 Renault newcomer Kevin Magnussen reckons he would've been "close" to his former McLaren team's qualifying effort if he hadn't flat-spotted his tyres in Q1.
Magnussen ended up 15th and last in Q2, finishing a tenth and a half behind rookie teammate Jolyon Palmer.
And while the two McLarens of Fernando Alonso and Magnussen's former teammate Jenson Button will start ahead of them, they were well up on the Renaults, going more than a second faster.
"McLaren got through to Q2 with two runs, Jolyon did three runs – I don't think Jolyon would've got through with just two runs, he needed the third one," said Magnussen.
"I didn't need the third one. The first run in Q1 I was quite happy, the second run – I was quite happy, the third run I locked up.
"If I hadn't done a third run, I would've had new tyres for Q2 and that would've been close with McLaren – it could've been a lot better."
"Could've been worse"
The flat-spotting aside, Magnussen said he was happy with the car's performance after "miraculously" making Q2.
"It wasn't a brilliant qualifying for me – which is why I'm actually really pleased to be in the position I'm in," the Dane said.
"I think it could've been a lot worse – I thought it was gonna be a lot worse.
"I thought it would be a lot more people [we would be battling]. We were quite clear of the other guys. Haas's guys got it wrong, but Sauber's got it right – and they weren't a problem. So I didn't think it was just gonna be me and Jolyon."
Race strategy
According to Magnussen, the first lap of Sunday's Australian Grand Prix will be key.
"Hopefully, I'll do a good start, a good first lap, with a bit of luck we can be in the points after the first lap.
"And then it's difficult to overtake here, so [I'll be] just blocking the whole race."
Asked whether reliability was a concern, he said: "Not too worried about reliability. It's running well, the power unit. It's just about getting a good first lap – getting a good start will be crucial here."
Additional reporting by Andrew van Leeuwen