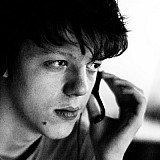 Williams development driver Alex Lynn says he aims to join the Formula 1 grid within two years.
The 21-year-old, who joined the Grove-based team at the beginning of the year, currently sits fifth in the GP2 standings in his rookie season.
A two-time race winner in the F1 feeder series, Lynn confirmed to Motorsport.com that his plan is to be in F1 by 2017, adding: "At the moment I just need to concentrate, keep my head down. But if I deserve the chance, I'm sure it'll be granted."
He also said that he feels "at home" with Williams, stating: "I'm working in the factory almost every day I'm back in England and I feel a real employee of the company. And they take a lot of interest in my career, my results, which is great."
Prior to his affiliation with Williams, Lynn was part of the Red Bull Junior Team, taking the 2014 GP3 title prior to parting ways with the Austrian energy drink giant.
"To be honest, [leaving] was the best option for many reasons," he elaborated. "But mainly it was because I need to get my opportunity in Formula 1 within two years. And being with Red Bull wasn't going to allow me to do that.
"And I had a great opportunity coming up with Williams, so that made the decision even easier."
Aiming for runner-up in GP2
With McLaren protégé Stoffel Vandoorne having built up an almost unassailable lead in the GP2 standings, Lynn says the "realistic" goal is to finish second, lying 42 points adrift of current runner-up Alexander Rossi.
Commenting on his season in relation to Vandoorne, Lynn said: "We know we can match his pace, it's just doing it every weekend. He's in his second year and he's done an amazing first year and now he's doing an even better second year.
"When everything is in line, we're very fast, it's just putting everything together at the right time. He does that every weekend, we do that some weekends. That's the difference between him leading and us being fifth."
Content with rookie season
Having won in just his fourth race at Barcelona and then spearheading a DAMS 1-2 from pole position at the Hungaroring, Lynn is satisfied with his first year in GP2 - a series famously difficult for debutants to stand out in.
"We've been very competitive on a lot of occasions. There's been times when I've made mistakes and times when, as a team, we haven't made the right decision," Lynn said.
"But at the end of the day, as a rookie in this championship, it's so difficult to get everything right.
"I've already had pole position, two wins, one of them in a feature race - I think there's not many drivers who can say they've done that in their first year in GP2. And we've definitely got potential to do that more often."
Interview by Benjamin Vinel