Subscribe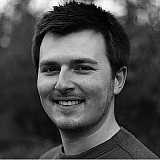 Lotus deputy team principal Federico Gastaldi says Lotus can't be happy with finishing sixth in the constructors' championship, as the team had aimed to be fourth or fifth at the start of the year.
In its final season under the Lotus moniker before it reverts to being the works Renault team in 2016, the Enstone-based outfit ended up edging out Toro Rosso for sixth in the team's standings by nine points.
But Lotus was a long way from attaining its pre-season goal of finishing inside the top five, with fellow Mercedes customers Force India 58 points clear by the end of the season.
"The truth is that we were focussed on achieving fifth place," said Gastaldi. "That was our target since the beginning of the year, being realistic.
"Being daring, we thought, if everything went well, that we could even fight for fourth place.
"But obviously things didn't turn out as we planned. The sixth place wasn't the target, and we're not pleased with that result. Not at all."
Bad luck partly to blame
Gastaldi added that part of Lotus' problem was in failing to capitalise on points-scoring chances towards the beginning of the year, before other teams – notably Force India – made progress later in the campaign.
"We had our problems, we had bad luck in the beginning of the season, many incidents that, if you look carefully, you'll see that weren't our drivers' fault," he said.
"We know we have a very good team of people with experience in Enstone, and we know we can build good cars.
"Obviously we can't compete because we don't have the budget of Mercedes, Ferrari or Red Bull, but we thought we could fight for fourth or fifth position."
Interview by Federico Faturos