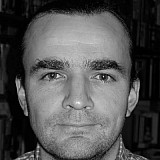 The Lotus Formula 1 team is facing legal trouble in the wake of a winding-up petition from a group of creditors that includes gearbox component supplier Xtrac.
A hearing at Companies Court in London that was scheduled for Monday was adjourned for two weeks in order to give the parties further time to talk.
If there is no resolution, then there is a risk at the future hearing of Lotus being put into administration, which would cast doubts over its future.
Adjournment
Xtrac has made it clear that it is eager to continue its relationship with Lotus, but only if outstanding debts are paid.
"The judge has adjourned the hearing for two weeks," an Xtrac spokesman told Motorsport.com.
"This is in order to allow further dialogue during which we will continue to discuss all the options for resolution with Lotus F1.
"Throughout the past 15 months, Xtrac has manufactured a significant quantity of parts in good faith to ensure the cars can keep running.
"We have enjoyed a long standing relationship with Lotus F1 and its management, and we hope to resume this once the now significant debt has been reduced and a positive outcome agreed."
Lotus not concerned
Lotus CEO Matthew Carter has downplayed the possible consequences of the winding up order, suggesting that the situation is simply related to suppliers being keen to get paid promptly after problems at other teams last year.
"We've talked about it a lot," he told Motorsport.com. "The smaller teams have talked about it, and the issues at Marussia and Caterham haven't helped.
"There's a hearing – in fact I think the hearing's been adjourned – but it's just usual creditors, it's part of the process, it's just where we are, it's life."
Carter denied that the situation might be disconcerting for sponsors.
"We're in a fairly good position in that we don't owe - other than our suppliers which is normal run of the mill - a bank any money. We don't have any loans outstanding or anything, everything that we owe is to to the shareholders.
"It's not as if there's anyone out there who's going to do anything silly. As far as what we can portray to our sponsors, we're fine, we are where we are."
Renault future still possible
The winding-up order has come against the background of the team facing fresh financial scrutiny as French car manufacturer Renault considers buying it.
Carter insisted that Renault has not yet made a formal offer to acquire the team, despite suggestions in the paddock that a deal is almost done.
In recent months Renault talked to all the midfield teams about a possible takeover.
Some observers have even suggested that Renault might wait to see if Lotus enters administration, in which case buying it might be a clearer cut process.
"As CEO I know nothing of any offers, bids or anything that's going on," said Carter.
"I know that Renault are looking at their involvement in F1, but whether they get more involved or less involved, I don't know. I think they've got issues they need to resolve with their engine at the moment, and they probably need to concentrate on that.
"We know that they looked at the usual candidates. We probably are the best fit for them. But as I said there's been no offers, no further interest. I think they need to concentrate on their engine at the moment."
Carter says team owner Genii does not want to sell.
"The shareholders have repeatedly told me that it's not for sale. They wouldn't want to sell it at this point. In terms of where we are as a team and as a business, we're heading in the right direction.
"When I came in 18 months ago it was always a five-year plan to sort things out, sort the finances out. We put the Mercedes engine in, and it's all about trying to move up the constructors' table.
"I think if they did do something now I think they'd kick themselves that they didn't see it through."
One added complication is that Lotus is committed to Mercedes: "We've got a long term contract with Mercedes until 2020, from my point of view as the CEO I wouldn't want to change that engine, so that's where we are."