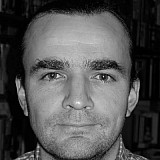 Romain Grosjean says this year's Lotus E23 has made him a much happier driver after the struggles with the 2014 car.
After being out of the points for nearly 11 months, Grosjean made it two scores in eight days when he followed up seventh in China with the same result in Bahrain.
The Frenchman agrees that the Lotus E23 has put the smile back on his face after a dreadful 2014 season.
"I've had it since day one," Grosjean told Motorsport.com.
"At least I can understand the car, I can play around with it, I can push hard, and it makes such a big difference to last year, where it was doing whatever it wanted, so I really hated it."
He agreed that the double points finish was a big boost: "It's good for all of our guys, and myself as well. I think we worked hard, we deserved them.
"The [Bahrain] weekend didn't start in the best way, I had really a lot of struggle, and the first time we had a good car was qualifying.
"They did a good job to guess the set-up and go for it in the race. I'm very happy with that. A lot of tyre management of course, but it's good to score some more points.
"Everything was on target. Having a new set of options would have helped the second stint, we should have managed to keep one from qualy, as Red Bull did and other top guys. But the strategy was perfect, so that was good."
Grosjean expects the close battle with Red Bull Racing to continue.
"In China in the race they were less quick, here they were quicker," he said.
"It's good to fight with them, and also in qualifying Sauber is quite quick as well, so there is a good group around who we can fight with."