Get alerts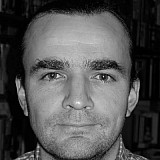 The Lotus Formula 1 team's court case has been subject to a further adjournment until 21 December, following a hearing at the High Court in London on Monday.
This was supposed to have been the final chance for Lotus to deal with its main creditor – the UK tax authorities – but last week's confirmation that the purchase by Renault is to go ahead ensured that the judge agreed to allow more time.
The Renault share purchase agreement (SPA) is due to be completed by 16 December, and had the deal not been confirmed, the team faced administration.
Emphasising how precarious the situation was, Mr Justice Birss said: "You got away with it... or rather, it has been got away with."
"It's the 16th for the SPA and they [Renault] are agreeing to pay all the creditors by the 31st," team CEO Matthew Carter told Reuters.
"So I guess when we come back on the 21st, it will be to ensure that the SPA has been signed. It's been an interesting process all the way through but we are where we are."