Subscribe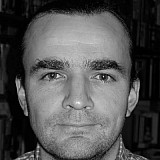 Lotus deputy team principal Federico Gastaldi says that the midfield teams can do to little to determine the future direction of Formula 1's rules, despite the pressing issue of reining in costs.
Lotus had a vote on the F1 Strategy Group last year as 'best of the rest' - having finished fourth in 2013 - but has since lost its place to Force India.
Gastaldi accepts that the team just has to wait and see what Bernie Ecclestone and the bigger teams come up with.
"Medium and small teams have to follow what they decided," he told Motorsport.com. "It's not trying to give you a diplomatic answer, it's the truth.
"We've been trying to say different things in the course of the last year when we had the chance to be in the Strategy Group, but nothing happened.
"We need to understand what they want to do, then we'll have to speak about it and adapt."
Regarding Ecclestone's push for a cheaper alternative engine option, he said: "If Bernie decides that it's realistic, that's what it will be.
"If we can all have the same engine package, that would be ideal, but we'll have to adapt to whatever they want to do. We need to understand how they want to play it.
"Engine manufacturers are on a different agenda to us, we are only clients. Unfortunately we don't have much to say."
Gastaldi says the issue of costs has to be addressed quickly.
"Everyone has agreed that we need to find a solution, because we're all in trouble. We're not pointing the finger to anyone.
"We just need to find a way to move forward and have a very competitive series. The engine is the main issue at the moment, because of the costs, but it's up to every team how we deal with their own financial reality."