Subscribe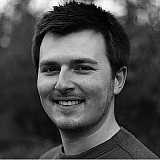 Audi World Endurance Championship driver Andre Lotterer has not ruled out one day returning to Formula 1, but insists it would only happen if he was approached by a competitive team.
The three-time Le Mans 24 Hours winner impressed on his F1 debut last year at the Belgian Grand Prix as a stand-in for Caterham's Kamui Kobayashi, outqualifying teammate Marcus Ericsson by almost a whole second before retiring early on in the race with an electrical problem.
Asked whether he would consider another one-off F1 outing in the future, Lotterer told Motorsport.com: "It depends with which team.
"With a backmarker team, I'd most likely say no, but if it was with a competitive team, for sure I'd be up for the challenge."
The German added that a full-time switch from sportscars to F1 would only become a possibility if he was made a serious offer by a leading team.
"It would really have to be something big that was offered to me to leave Audi," he said.
"I could have carried on [with Caterham] at Monza and Abu Dhabi, but I preferred to leave it as a one-off because I knew it wouldn't lead to anything as I didn't have any sponsors."
Though his foray into the sport was an extremely brief one, Lotterer relished his experience as an F1 driver, saying: "It was the right stage of my career to do it.
"I felt ready for it, and because I was established, my career didn't depend on that race – it was just for fun basically.
"I enjoyed the attention from the media; I was surprised at the buzz created by a Le Mans winner coming to F1 at 32 years of age. I got a lot of respect for it."