Subscribe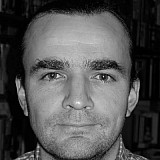 Niki Lauda made no excuses as he said that Ferrari and Sebastian Vettel simply did a better job than Mercedes to win the Malaysian Grand Prix – and quipped that the German, who won four world titles with Red Bull, is "not boring any more!"
The former Ferrari world champion was quick to congratulate recently-installed Scuderia boss Maurizio Arrivabene immediately after the race.
"Very simple, they were unbeatable today I would say," said Lauda. "Because they did a perfect strategy, and Vettel did an incredible job. The car performed, the tyres lasted.
"For us it was a three-stop strategy. Why? Because with the tyres at their peak, for us it was important to make three stops. Ferrari was less hard on tyres altogether, therefore they had to do a two-stop, and one race.
"I went to Arrivabene right away and congratulated him, from my heart, because he is competition, and more competition is better, and if Ferrari wins Bernie can't complain about boring Vettel, which he said.
"Vettel is not boring any more! I think it's very good this result for the total image if F1, which we're always complaining about – I'm not, but some other people."
Wake-up call for Mercedes
Lauda said that the Ferrari win would be a wake-up call for Mercedes: "Normally in sport when these things happen, and you don't win every race, the bell rings. The bell will ring loud because we all will hear it and we'll react to it, which is normal," he said.
"We were second and third, we won the last race, so the world is not finished yet after one Vettel victory.
"But nevertheless they were better today."