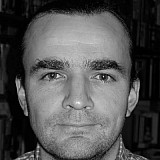 Mercedes non-executive chairman Niki Lauda says he is not concerned that Lewis Hamilton has yet to sign his new contract for 2016 and beyond, and insists that the deal is done and dusted.
The saga of when Hamilton's deal might be formalised and announced has been dragging on since late last season.
On Friday, rumours emerged in the German media suggesting the Briton could be on his way to Ferrari to partner Sebastian Vettel next year.
"It's all going in the right pace," Lauda told Motorsport.com.
"There's nothing wrong. It is basically sorted out, no more discussions. It is sorted out. It just needs to get signed.
"For me it's out of the way because it's done. An announcement, I don't care. There's nothing to worry about."
Lauda dismissed suggestions in the German media to the effect that Hamilton might now be eyeing up Ferrari: "No, he can't.
"We all agreed he's driving, he agreed, we agreed, that's it. Simple."