Subscribe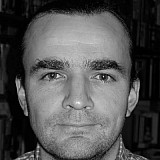 Three-time world champion Niki Lauda says that the Mexican GP was the best F1 event he has ever attended, and believes that other race organisers could learn some lessons.
Lauda's own F1 career exactly matched the years when the race was off the calendar - from 1971 to 1985 - so he never took part in a Mexican GP himself.
"Best I've ever seen in all my life, what they have produced here," Lauda said. "I've never seen so much of this.
"I never raced here, I have to say.
"This is the best I've ever seen, the way they organised it, the way it happened, the whole crowd is going with it, and that's it. Unbelievable."
Asked what Bernie Ecclestone could learn. he said: "Copy this race, all the others. Now they've seen it anyway on television, they know it can be done.
"The magic is the Mexicans, the magic is the organisers who made this happen, and the way they organised these spectator places, for me it's the best I've ever seen, and then the podium right in front of all the people.
"So F1 got back where you could feel it and touch it. I think this is the most important thing."