Get alerts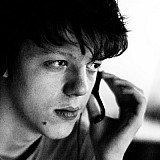 Mercedes non-executive chairman Niki Lauda says F1 teams won't hide their new cars' true pace in the final pre-season test before the first Grand Prix of 2017.
Pre-season sessions in F1 are often seen as not representative of the actual balance of power between the teams, as proved by 2016.
Ferrari headed both weeks of early-2016 running in Barcelona, but was powerless to challenge Mercedes over the regular season.
But Lauda insisted there would be no gamesmanship from the Silver Arrows this time around as, with the new, more aggressive regulations arriving, the team will want to know where it stands in the pecking order before the season-opening Australian Grand Prix on March 26.
"The Barcelona tests will be used to get to know the new rules during the first four days [February 27 - March 2]," Lauda told Swiss newspaper Blick. "The four days between the testing sessions will be used to develop updates.
"Then, from March 7 to March 10, we will do business. This time nobody will hold back and only show their cards at Melbourne. This time we want to know where we are on track."
"Delighted" by new car
Lauda also gave an extremely positive assessment of Mercedes' new challenger made for the 2017 ruleset, saying the car looked "awesome" in the factory.
"I saw it when it was still under basic construction," he added. "I was delighted from the start.
"The broader car with its bigger tyres looks awesome. The fans will like it for sure."
Additional reporting by Stefan Ehlen