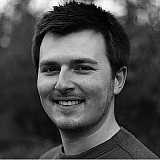 Daniil Kvyat was cautious on Red Bull's prospects for the Japanese Grand Prix weekend despite topping a rain-affected second practice session, saying the timesheets "mean nothing."
Poor weather at Suzuka on Friday meant there was no representative dry running, with Toro Rosso's Carlos Sainz topping the opening session before Kvyat took the top spot in FP2.
But with it set to be dry for the remainder of the weekend, the Russian said that it was important not to read anything into Red Bull coming out on top.
"Today means nothing to be honest," admitted Kvyat. "It wouldn't be too bad if it rained [tomorrow], but I don't think it will be like this all weekend.
"It was quite slippery, especially when more drizzle came, there was more tendency to aquaplane and more tricky to keep the car on the track.
"It's quite a narrow track as well so there were a few places where it was easy to make a mistake."
"We should have the pace on Williams"
Daniel Ricciardo, who was eight tenths behind Kvyat in fourth place in second practice, agreed that it was impossible to read anything in to Red Bull's performance.
"Not much happened today – we don't have many wet tyres for the weekend and you never know if it rains tomorrow you need to save a few," said Ricciardo.
"So we did a few laps to get a feel for it and prepare the car for the dry; it's going to be dry for qualifying and the race."
"We have to work efficiently getting the car set-up [in FP3]; we're not going to have much time to do it," said the Australian.
Speaking of Red Bull's expectations with regards to performance, Ricciardo added: "We should be there amongst the top five, we should have the pace on Williams, but we'll see.
"We need to start with the right car because we won't have much time to change the balance once we get going."