Get alerts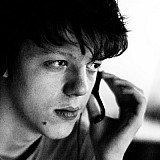 Toro Rosso's Daniil Kvyat has admitted he "can't wait" for the 2016 Formula 1 campaign to end, having gone through a season of turmoil and career uncertainty.
Kvyat was demoted from Red Bull's main team to Toro Rosso four races into the season and faced a possible exit from the energy drink giant's F1 programme altogether, with GP2 frontrunner Pierre Gasly vying for his seat.
Eventually, however, Red Bull opted to keep Kvyat alongside Carlos Sainz at Toro Rosso for 2017, announcing the line-up during the American Grand Prix.
Asked in Mexico whether the contract extension made him feel more relaxed, Kvyat said: "Of course, it is part of it. Generally things in life are going quite well, to be honest, for me.
"Still races to go this year but, to be honest, this year has been so long I can't wait for it to be over."
On whether 2016 had been the toughest year he's gone through in his racing career, Kvyat said: "In a way, every year becomes harder and harder. It's not like I paid too much attention to it all.
"Yeah, it wasn't an easy one, it turned out to be a surviving year in the end. In the beginning I had big plans, then it turned out to be a survival season.
"Now it seems like I managed just to put myself in a position to be in Formula 1 for next year, to be with Toro Rosso, which I like.
"But, yeah, it turned out to be a survival season, I didn't like it and I don't want it to happen ever again."
"No friends in Formula 1"
The Russian said that he had learned a fair bit during his difficult season, even though his actual on-track progress was stunted.
"It gives you a wider vision of what things, details you should look at, what things you should pay attention... to not be, let's say, screwed over," Kvyat said of his challenging campaign.
"There are many interesting details I've learned - not just on the track. Because, actually, unfortunately, when these kinds of things happen in your career, it's harder to learn anything on the track, so my progress kind of stopped for a while.
"Luckily, I'm working with a very hungry young engineering group and we're pushing each other, and they're pushing me - and after the summer break I feel like I can a manage to focus on the track and it paid off and it started to feel much better."
Asked whether the year was a lesson about the ultra-competitive, cutthroat nature of the sport, Kvyat seemed to agree: "There are no friends in Formula 1, unfortunately."
Other options don't matter anymore
Shortly before the confirmation of his Toro Rosso stay, Kvyat had emerged as a major candidate for a Force India seat alongside Sergio Perez.
"There was obviously talks, because I was obviously a bit worried about my future here with Red Bull.
"But in the end the decision has been made in my favour here in Red Bull - and what's happening somewhere else doesn't matter anymore. What matters is that I'm here with Red Bull and I'm more than happy."
The Russian also said he had talked "a little" to Gasly - the driver he beat to the 2017 Toro Rosso seat - and, when asked whether he could relate to the Frenchman's frustration in the wake of the announcement, said: "That's life, I mean... I've also been feeling things this year."
Additional reporting by Erwin Jaeggi