Get alerts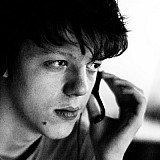 Toro Rosso driver Daniil Kvyat says Formula 1's driver briefings are like "kindergarten" - and insists they are unfit for the purpose of getting the drivers' input on the state of the sport.
Kvyat, an outspoken critic of F1's current approach to making and enforcing rules, says Formula 1 should figure out a better way to get feedback from driver than the current briefing format.
"I'll discuss [my ideas] with Charlie [Whiting], I prefer to speak to him eye to eye, 'cause all this talking, all the briefings and stuff, it's sometimes a bit of a kindergarten, you know.
"So I don't want to be part of this kindergarten, to be honest. I have good points which I'll try to bring, and we'll see if anyone likes them."
Asked to elaborate on what the issue was with the briefings, he said: "I think it should be more private. 'Cause when this one shouts, then another guy shouts at that guy, then there are some guys who can't stop talking at all...
"Sometimes the meetings get annoyingly long with no reason because some dude just wants to talk because he just feels he wants to talk.
"I think Charlie maybe should structure it in a bit of a different way, he'll get one driver's opinion, another driver's opinion, he can pool it all together and see how it goes - but I don't know.
"And, again, I can't tell Charlie what to do, he knows what to do."
Asked whether he found it to be the same way when he'd raced in the junior single-seater categories, Kvyat said: "No, that's the problem. That's the funniest thing. When I was racing in [Formula Renault] 2.0, in GP3, there was no any big kindergartens like this.
"But here in Formula 1 it's more of a kindergarten than junior categories, it's quite strange."
Additional reporting by Oleg Karpov