Get alerts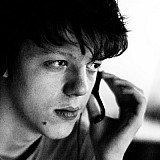 Daniil Kvyat has indicated his eagerness to be retained by Red Bull Racing next season, but is still waiting for "official confirmation".
During the Mexican Grand Prix weekend, Red Bull team boss Christian Horner confirmed that Kvyat will continue with the Anglo-Austrian squad if it stays on the F1 grid in 2016.
"There is nothing to announce as [Kvyat] is under contract," Horner said. "He will be in the car 100 percent next year, if there is a car here."
But the Russian hinted that an official announcement of his stay at the Austrian team has yet to follow.
"I think always the second year is when you put all your experience with the team together and that's where we should look the strongest, in my understanding," he said.
"So obviously I would be very happy to continue with the team - but obviously there has to be some official confirmation so we have to wait and see.
"It's been a very up-and-down season, so obviously there was many interesting rumours and so on - and in the beginning of the season the situation was probably not very pleasant.
"But I'm very happy in the team right now, I've managed to build some very strong and good relationships with the guys."
Unconcerned about pressure from Toro Rosso duo
The highly-rated Toro Rosso pairing of Max Verstappen and Carlos Sainz are two drivers who are expected to challenge Kvyat for a Red Bull seat in the long-term.
However, the Russian believes that he shouldn't have trouble carrying on with Red Bull in the coming seasons, provided he delivers the results.
"As long as I perform well, [I am not worried], not at all," he reckoned. "I think lately it's been okay so it's not a concern at all.
"I just focus on weekends like Mexico, and I know as long as this happens, I don't see any problem. As long as the team is happy, as long as we keep bringing good points to the team."