Get alerts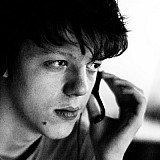 Red Bull driver Daniil Kvyat was left shellshocked by a disappointing qualifying performance in Bahrain, calling his result "embarrassing".
Kvyat, who exited in Q1 in Australia, made it through to Q2 this time around - but was the first driver eliminated in 15th place, ending up more than a second adrift of teammate Daniel Ricciardo.
"It's been a bit of a strange session again," Kvyat told Motorsport.com after the session.
"Just missing speed, I don't know, it's never been so... so strange in my career, to be honest - to be so happy with the car for the whole weekend, and suddenly comes qualifying and we are nowhere. It's a bit embarrassing even, to be honest.
"It was all going very well and we were hoping to make some big steps for qualifying, like everyone else did - and we just ended up P15, behind cars we should've outqualified by miles. It's not a great feeling.
"I don't feel like one second off is where I am as a driver compared to Daniel, so it's very, very, extremely frustrating at the moment.
"So we have to not get drawn into frustration even though it's very easy to get drawn into frustration at the moment. We will try to find solutions rather than excuses."
Not another bad start
Kvyat had what many regarded as a rather rough start to his career as a Red Bull F1 driver a year ago - and he made it clear to go through a similar patch in 2016.
Asked if his early 2015 struggles made dealing with the current adversities easier, he said: "Of course it's easier to go through this, but I'm just f**king tired from all this s**t.
"I didn't want this kind of start to the season again. I really didn't want this and it's happening all over again. We were in such a good place last year at the end of the season and now it's just embarrassing how bad it looks."
Interview by Oleg Karpov