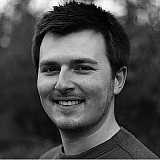 Daniil Kvyat has conceded that a "rookie mistake" was to blame for his spectacular crash at the end of Japanese Grand Prix qualifying.
At Turn 10, the right-hand kink before the hairpin, the Red Bull driver dipped two wheels on the grass and lost control, spearing into the barriers at high speed and rolling over as the car dug into the gravel trap.
The accident brought out the red flags, effectively bringing an end to qualifying, but Kvyat miraculously escaped unharmed.
Speaking about the incident, the Russian said he was uninjured, but was disappointed by his error.
"It was a rookie mistake, I put two wheels on the grass and that's it," he said.
"There was no run-off area [at that corner] so it was quite a logical end. I'm sorry for the guys, it's been a tough couple of weeks and now it's extra work for them."
Although his provisional grid slot is 10th, Kvyat could well have to start Sunday's race from the pitlane if a spare chassis is needed.
When asked about this possibility, Kvyat said: "Our starting position is P10, but I don't know what will happen."
Daniel Ricciardo in the sister Red Bull meanwhile could do no better than seventh despite finishing a promising third in FP3, having to abort his final run because of Kvyat's crash.
"We had a couple more tenths in that last run," said Ricciardo. "Until I passed [Kvyat's] accident, we were a tenth and a half up, so we could have gone two tenths quicker overall.
"The other guys would've probably found some time as well. I was pretty happy with the car, I don't think seventh shows my happiness with it."