Subscribe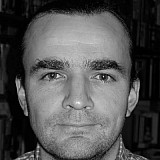 Sauber boss Monisha Kaltenborn ducked questions about the team's problems amid the legal action brought against the outfit by Giedo van der Garde.
The court case with van der Garde is still ongoing, although the parties are now talking and could yet come to an agreement.
"That's a topic I can't say anything about," Kaltenborn said when asked about the situation in today's FIA press conference.
"Just to make it clear I guess any questions about that I won't be able to answer."
Asked specifically about why both cars sat out the first session she said: "It's a topic which I cannot talk about, that's all I can say.
"It's definitely a very negative impact on the team, because the situation was for a while unclear. We now have certain actions taken against the team, and we are acting accordingly.
"There's nothing much more I can really say to that."
She was also asked about her comments in Brazil when the multiple driver contract saga first started, and how she view it now: "We have a very clear view of what we did, we had taken action after a while, we thought about it very well.
"For us it as very clear. The outcome here is different, and that's all I can say to it."
She was also asked on several occasions about her capacity to run an F1 team, and if there were any doubts about her future.
"This whole matter doesn't have any effect on the way we work, the way the team works."
When asked if she had considered resigning, she said: "I've not considered that."