Subscribe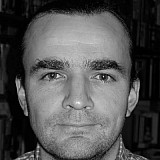 Jos Verstappen says that the fighting spirit that his son Max showed in Australia has to be seen as positive.
The youngster was caught on team radio using colourful language while talking to his Toro Rosso team about strategy, and in the closing laps he subsequently collided with teammate Carlos Sainz.
After the race it was clear that there was some tension in the camp.
"I think it's good that we have some drivers with aggression, he's definitely not a driver who says 'yes' and 'amen'," Verstappen Sr told Motorsport.com.
"He wants to go forward and he wants to win, and that's inside of him. That's a very positive thing that he has."
Jos says that both his son and teammate Sainz will learn from what turned into a disappointing race for Toro Rosso after they had qualified fifth and seventh.
"It was not going all to plan, let's say it like that. It was a little bit disappointing in the end with the result.
"They will learn from it. It wasn't an easy race, but they will have to learn from it and come back better. It's good that it happened in the first race."