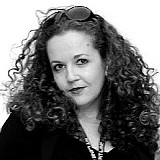 Formula One is about to roar back to life – Kate Walker is your guide for what to look out for.
Arriving in Jerez for the first round of 2015 Formula One winter testing, the narrow streets of the Cadiz town are heaving with F1 personnel of almost every variety. Anticipation is the only story on anyone's lips: will anyone have caught up with Mercedes in the short off-season? how many teams will turn up, and how many of those will have 2015 challengers?
Lotus, Force India, and Red Bull situations
While Force India's absence was forewarned, with the team opting for extra design time over track time and saying as much in a press release, Lotus are now expected to run an E22 in E23 livery in Jerez, with the real 2015 car only breaking cover in Barcelona. Red Bull turned up in Jerez with an RB10 in the back of their transporter, and while there are reports that the team flew a new chassis into XRY airport on Saturday morning, no one knows which generation of chassis it was.
The who's running which generation of car this week is a short-lived story, however. The real interest in Jerez de la Frontera this week is the foundations we will see being laid down for the season ahead. With Fernando Alonso and Sebastian Vettel both having made headline-grabbing moves since 2014, and the arrival of two new 'sons-of' in the form of Max Verstappen and Carlos Sainz Jr., the race to compare rookie with rookie and champion with champion gets underway this week.
Leftover storylines from 2014
The 2015 season also brings continuing soap operas, storylines left over from last season. At Mercedes we have Lewis vs Nico: The Rematch, while Red Bull have got another young Dan up from Toro Rosso to prove his worth against the incumbent top dog. Meanwhile, there's the continuation of Williams' ascendency and the 'when will he' build-up to Valtteri Bottas' first grand prix victory to look forward to.
Then we have the less-happy news, the continuining uncertainty over the futures of Marussia/Manor and Caterham, neither of which have much of a chance of making it to Melbourne.
But the biggest theme that unites all the teams in Jerez this year - aside from the unending optimism that comes before the cars hit the track - is that the machinery on view this week is interim equipment which will be dramatically overhauled before the season kicks off in Australia. The car reveals we've seen thus far have largely been more livery launch than anything else, and the 2015 season is starting with a real sense of works in progress, to a far greater extent than is normal at this time of year.
In-season power unit modifications a welcomed change
The FIA's decision to allow power unit modifications to be made in-season (thanks to that regulatory loophole) is a key factor in this sense of transience. While the smart money is on Merrcedes maintaining the power unit advantage they had last year, until all three teams show off their homologated 2015 units the improvements made by Ferrari and Renault relative to Brackley will not be fully apparent.
While it is said every year that to read too much into the times set in testing is a fool's errand, it will be particularly true of this week's test in Jerez. One team is fully absent, at least one other will be running last year's car, and the rest are largely relying on interim equipment. Even reliability will be less of a guide than it was last year, as the teams now all have one years' experience of these power units under their belt.
What is worth looking at up and down the pitlane is the cooling solutions teams have opted to run, and how often their cars catch fire due to an excess of packaging ambition. As the manufacturers squeeze more horsepower out of their power units overheating will be an even bigger risk factor than it was last year. As Red Bull proved in 2014, a fire-happy rear end is not an insurmountable problem, but it does slow down pre-season progress.
From a personal perspective, it is the human stories which will prove to be particularly interesting this week. Which drivers can't stop grinning when they get out of the cockpit? Which drivers look upset, or keep their helmets on, whenever they're out of the car? In previous seasons, basic body language has proved to be a decent indicator of the cars' championship chances straight out of the box.
New relationships
Then there are the relationships to keep an eye on. Has the change of leadership at Ferrari changed the atmosphere in the motor home? How has the move to Maranello affected Sebastian Vettel? And what of the rebooted Fernando Alonso-Ron Dennis relationship? With little to go on from a technical point of view at this juncture, much soothsaying will be done on the basis of the characters of the main actors, and not the characteristics of their equipment.
Mercedes have arrived as the hunted, and anything less than continuing domination would be a backwards step for the team. For all other challengers, the goal is simple: try to close the gap to the Silver Arrows. With only one team able to pick up non-Merc wins in 2014, McLaren, Williams, and Ferrari all need to keep race wins in their sights this year. Red Bull are targetting five wins, or one in four races. Toro Rosso revealed at their launch that they are aiming for fifth in the constructors' championship in 2015, a result that would require them to beat at least one title-winning outfit.
Whether or not these lofty ambitions will be met remains to be seen. And it is that which is the highlight of testing: with everything still to play for, and every car and driver a potential champion, the beginning of winter testing is the only point all year when teams, media, and fans alike can fool themselves into thinking we might see a level playing field for once.