Get alerts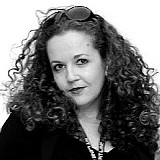 Kate Walker is your guide to a team-by-team run-down of what happened on the second day of official Formula One testing at Jerez in Spain.
Testing focus: Ensure the SF15-T can fight at the front
Breakdown tally: 0
In today: Sebastian Vettel
In tomorrow: Kimi Raikkonen 
For the second day running it was Sebastian Vettel who topped the timesheets for Ferrari, with a 1m20.984s lap set in dry conditions proving to be unbeatable over the course of a damp and rainy afternoon. When track conditions improved in the final half hour of running Vettel stayed top of the timesheets, and upon exiting the car received a wild round of applause from the garage, both for posting fastest time and for keeping the car in one piece in the wet.
Sebastian Vettel: "Certainly, it could be worse. I think, compared to last year at this stage, it is quite a bit better. We did a lot of laps today, but I think it is normal in winter testing that, when you something running a bit hot, you stop and have a look which, unfortunately, takes time.
"But, overall, I think it was a good day and, at the end, we even got some running on the new inters, which seemed to work even in these cool conditions. Overall, I think we can be fairly happy. I think we probably had a different approach to today to Mercedes. They didn't do as many laps as yesterday but I think, even without any running here, they would still be favourites.
"Where we are coming from, there is a lot of change, a lot of new things and a lot of stuff that we have learned, so it was good to keep running to learn the car, to understand all the numbers. In that regard, it is difficult, but the feeling inside the car is quite a happy one and we have a good platform to start working from."
Lotus
Testing focus: Smooth transition to Mercedes power
Breakdown tally: 1
In today: Pastor Maldonado
In tomorrow: Pastor Maldonado
After sitting out the first day of testing while the E23 made its way to Jerez, Lotus were on track for day two with Pastor Maldonado behind the wheel. Over the course of 41 laps the Venezuelan racer posted a fastest time of 1m25.802s, good enough for sixth on the timesheets at the close of play. In his late morning running Pastor showed dramatic improvement, getting to within one second of the Williams within 20 minutes of posting his first timed lap. But it was not all smooth running for the Enstone team - the only red flag of the day came about when a drivetrain problem saw Maldonado stop on track with 90 minutes remaining.
Technical director Nick Chester: "Seeing the E23 Hybrid on track for the first time was very satisfying and we owe a great deal of thanks to everyone at Enstone and everyone here at the circuit for the long hours which have been put in recently. We also say thank you to our partners and suppliers for assisting us with what has been a very ambitious build programme.
"We had predicted that we'd probably just be able to complete a couple of shakedown laps today, but thanks to some fantastic work overnight we were able to run the car from this morning. The feedback from Pastor has been positive at what is a very early stage in the car's test programme.
"We had a drivetrain issue this afternoon, but didn't lose out on too much running as it started raining shortly afterwards. We can't wait to get back out on track tomorrow."
Testing focus: Perfecting the power unit
Breakdown tally: hard to quantify
In today: Jenson Button
In tomorrow: Fernando Alonso
For the second day running McLaren struggled to get to grips with the Honda power unit, a situation familiar to all of those present when the new power units broke cover in Jerez a year ago. Jenson Button managed a scant six laps over the course of the day's running, with his best effort of 1m54.655s keeping the Briton far adrift of the rest of the pack and 33.671s behind pace-setter Vettel. Regular fire-ups inside the garage kept the media on tenterhooks, but integrating Honda's new hybrid power unit is proving to be as challenging in 2015 as it was for the rest of the field last year, and the MP4-30 spent most of the day indoors.
Jenson Button: "It's nice to be a part of the new era of McLaren-Honda. I think it has a very exciting future, but as we all know things take a little bit of time. I feel that the atmosphere in the team is very good, and I when I say team, I mean McLaren-Honda. I think that it's key for everyone to remember that it's not McLaren with an engine manufacturer, it is one team, with one goal.
"It's a good atmosphere. Obviously not the easiest start to the season, but as we know it's a very complicated power unit. We will get our heads around it, and in terms of the problems we had today we had our head around it and understand the issue, and that's what the last run of the day was in the wet, to really understand it, and I think we do now, which is good. So we're hoping for a much more productive day three and day four."
Mercedes
Testing focus: Water's breaking
Breakdown tally: 1
In today: Lewis Hamilton
In tomorrow: Nico Rosberg
After teammate Nico Rosberg kicked off testing with a record-breaking 157-lap run, all eyes were on defending champion Lewis Hamilton as he took to the track in the Mercedes. The Briton was able to complete 91 laps - significantly more than a race distance - before stopping shortly before the entrance to the pits. What was first called a water issue turned out to be a leak from a failed part, bringing a premature end to Hamilton's first day behind the wheel. Before his day was curtailed, Hamilton was lapping around 1m25s-1m26s during long runs similar to those completed by Rosberg on Sunday.
Lewis Hamilton: "That was a satisfying day. We did a lot of laps and I got a feel for the car quite quickly. We're in the first days of testing so it never feels that great as the car is at the worst it will be all season. But it feels the same as it did last year which is a good thing. A little more downforce maybe but otherwise it handles exactly the same.
"The balance obviously wasn't perfect as we're not working on setup yet, so it could be a lot better. But the priority right now is to put in the laps, not set fast times, and there were lots of positives today. We got good mileage and hopefully we'll get even more in the next two days. Testing isn't the exciting part as a driver - I live to go racing. But this is where you build your foundations for the year and we're all working hard to understand the car.
"Everything from drivability to tyres you have to learn now to stand you in good stead for the season. You can't get excited at this point as there's a long way to go before Melbourne but there's a really good energy in the team. Everybody is feeling positive and working hard but we're basing nothing on last year. We start again with the same aim as everyone else - to win. I can't wait to get to that first race."
Testing focus: Red Bull takes off wings
Breakdown tally: 1-ish
In today: Daniil Kvyat
In tomorrow: Daniel Ricciardo
After an early and minor off damaged Red Bull's only front wing in Jerez, Daniil Kvyat spent the day running without one. Low speed installation laps allowed the team to harvest whatever data they could, making the most of a bad situation, and in typical Red Bull style they joked that the RB11 has such good rear downforce that a front wing simply wasn't necessary. Over the course of 18 laps, Kvyat was unable to post a time.
Head of race engineering Guillaume Rocquelin: "A small off for Dany right at the start of running resulted in a damaged front wing. As with everybody else the pressure to get the car ready on time for this test meant that we didn't have a replacement here.
"However, there are plenty of routine checks that need to be done, systems checks that go on all the time in the background, so we could at least get through a lot of that work today, which is why we sent Dany out for some laps without recording a time. A replacement wing will arrive overnight and hopefully it'll be full speed ahead again tomorrow."
Sauber
Testing focus: Improve on a dire 2014
Breakdown tally: 0
In today: Felipe Nasr
In tomorrow: Felipe Nasr
While the wet conditions on offer in Jerez on day 2 may not have pleased everyone, Sauber rookie Felipe Nasr was pleased to have the chance to run on both wet and dry tyres on his first day as an F1 race driver. For the second day of the test it was the Swiss racers who were second on the timesheets when the chequered flag fell, with a fast-adapting Nasr managing a best time of 1m21.867s - only 0.883s shy of Vettel's fastest - over the course of 89 laps.
Head of track engineering Giampaolo Dall'Ara: "It was another positive day. We were able to run through our programme again without any major issues. It was Felipe's first day in the car, which was also good for us to get to know each other and work together.
"In the morning we went through some systems checks, set-up work and some normal scans of various kinds. In the afternoon we evaluated different tyre compounds and power unit settings. The only unforeseen element of the day was the weather, because we only expected dry conditions.
"But we had no drama there, as we adapteded our programme, and Felipe drove in the wet at the end of the session, which gave us some extra information. We seem to have a good basis to work from." 
Toro Rosso
Testing focus: Logging the laps
Breakdown tally: 0
In today: Max Verstappen
In tomorrow: Carlos Sainz Jr
After reduced running for Toro Rosso on the first day of testing, Max Verstappen was able to step into the cockpit of the STR10 and complete 73 trouble-free laps in both wet and dry conditions. Changes to the car in the middle of the day cost the team some track time, but with 73 laps logged and a best time of 1m24.167s, it was a solid start to the career of F1's new youngest driver.
Chief race engineer Phil Charles: "Having learned some useful lessons yesterday, we had a much smoother day's running, which meant Max was able to get into a rhythm. We discovered a lot and began to stretch our new car, working on improving its balance. We decided to change some parts around the middle of the day and that cost us some track time.
"In the afternoon, we made the most of the rain that came in the closing stages, running the new Pirelli Intermediate tyre, which has a different temperature operating range to the 2014 compound. All in all therefore, a positive day."
Williams
Testing focus: Build on 2014's momentum
Breakdown tally: 0
In today: Valtteri Bottas
In tomorrow: Felipe Massa
For the second day running, Valtteri Bottas had a solid day in the Williams, logging trouble-free lap after trouble-free lap in a car that the Finnish racer feels is an improvement on last year's machine. Third on the timesheets when the chequered flag fell with a personal best of 1m22.319s, Bottas' 61-lap day saw the team work on aero data-harvesting in the morning and longer runs in the afternoon. Were it not for the afternoon's rain, Williams would have completed significantly more than a race distance in Jerez today.
Chief test and support engineer Rod Nelson: "We learnt a lot yesterday and have continued to build on that today. We started aero performance based work today, continuing to move through the test schedule we have set ourselves. We have had no issues with the car today, so have made good progress."
Any other business
Force India will not be running in Jerez. A team spokesman confirmed today that the team plans to attend both Barcelona tests.
Day two of the 2015 Formula One pre-season tests in Jerez saw one red flag caused by Pastor Maldonado stopping on track in the Lotus.